Those of you who walk along Patterson's walk may have noticed that the information
board has been updated with a new insert and clear covering of polycarbonate on September 23rd, and the one on Goring Gap on December 10th.
Both are much better for it, and will hopefully stay looking good for some years.
The new artwork was done by Jenny Hawkesly with input from Clive Hope, and the installation was done by 
Graham
Tuppen
. If anyone spots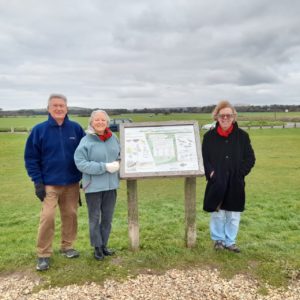 any problems with either, please contact him via email at 
graham
tuppen@hotmail.com  or tel 01903 240244. The Gap board was done as a joint project with the Goring and Ilex Preservation Group, whom we thank.